Breathing Fresh Life into the Geo Center
Published July 25, 2022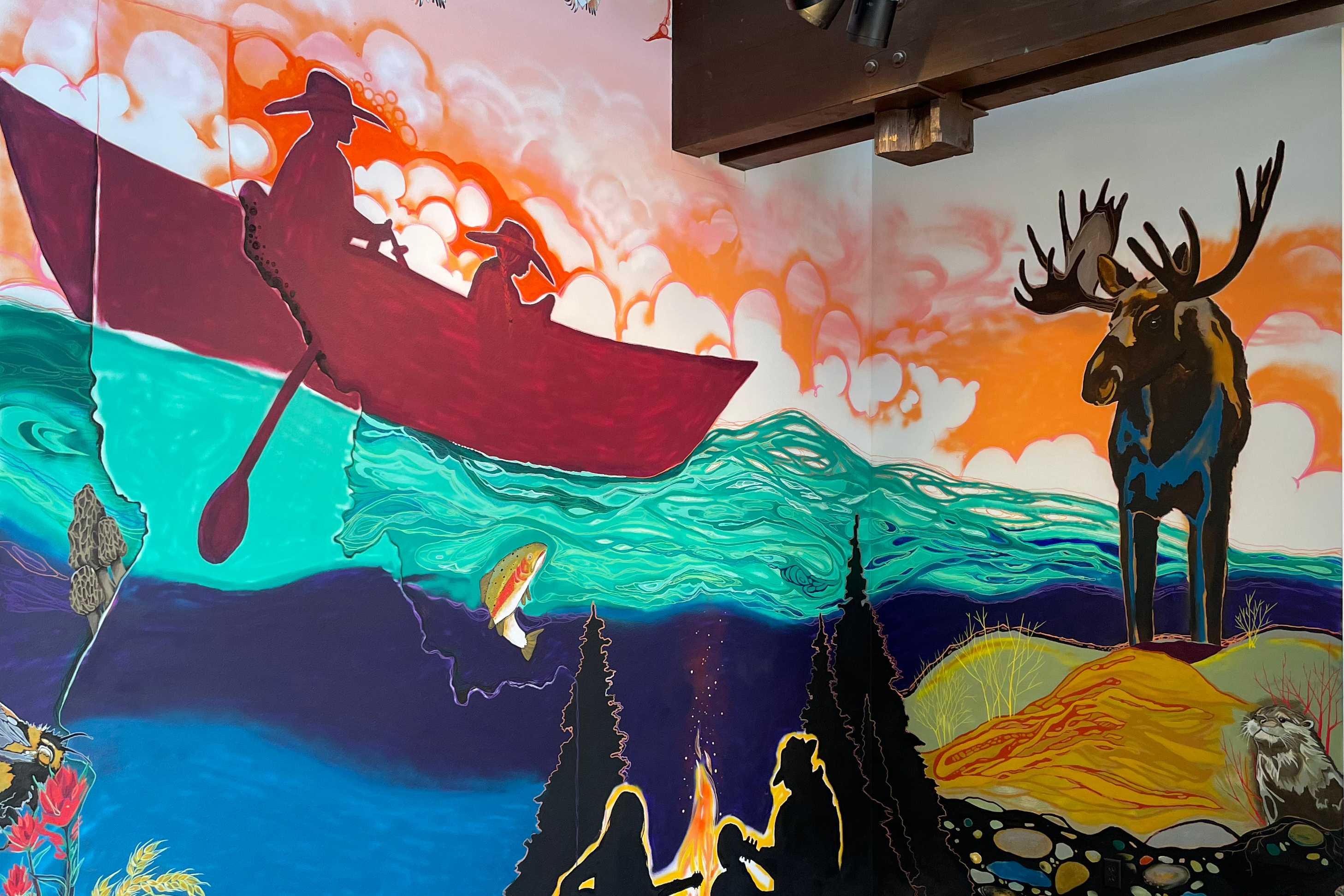 After hunkering down and making big investments behind the scenes through the pandemic, the Teton Regional Economic Coalition is now putting some polish on its most public asset, the Teton Geo Center in the heart of Driggs.
"We've been wanting to do it for some time," TREC executive director Brian McDermott said. "We have been putting our reserves in the bank, but now we're ready to put on a new face for the world."
The Geo Center, which serves as a museum, gallery, information kiosk, and community gathering space, is in the midst of a lobby renovation. Two major highlights in the revitalization of the center are a large, colorful mural by regionally-renowned artist Aimee Babneau ("a mural for the ages," as McDermott puts it), and a player piano that lived in the Tetonia Club for over a century. The club's owner, Scott Kauf, recently donated the piano to the Geo and expert tuner Tom Marcum made it sound as good as new.
"People are invited in to play the piano any time," McDermott said. "We have always viewed the Geo as an educational asset for the community as well as for visitors. Now it's more important than ever, as a tangible manifestation of the community's desire to have sustainable experiences. The Geo informs TREC's priorities and vice versa."
"Breathing Fresh Life into the Geo Center" Article written by Julia Tellman for the Teton Valley News.