Tetonia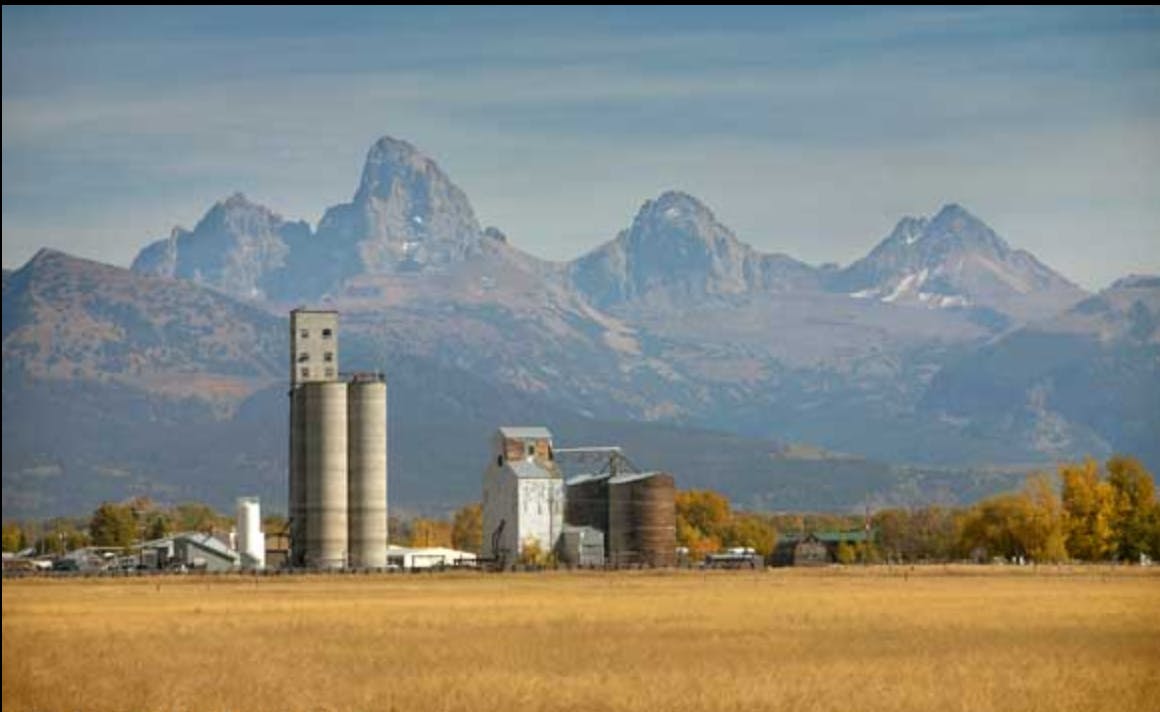 At the north end of the valley, Tetonia perfectly embodies the spirit of Teton Valley, combining Western heritage, ranching and farming roots, and a growing town center. This agricultural center offers a small town, rural setting with charming historic buildings, and seemingly endless rolling fields of potatoes, barley, and more, with the Tetons towering in the distance.
Here, you'll also find celebrated local restaurant Badger Creek (try the "big bad badger" breakfast special), the historic Tetonia Club, with a packed calendar of live music indoors and out, and shops showcasing local artists and artisans.
Tribe Artist Collective, is part retail store and part studio, with one-of-a-kind gifts and artwork in the Cooperative Art Gallery and art workshops for kids and adults. Cruise around town and get transported to a slower time in a place where you're a stranger just once.
Nearby, the Ashton-Tetonia Trail is a favorite biking spot. Once the site of the former Teton Valley Branch of the Union Pacific train track, the trail was converted to a mix of gravel and dirt paths that extends thirty miles to Ashton. In the winter months, the Ashton-Tetonia trail is a popular snowmobiling spot. 
Local's Favorite: Check out the Ashton-Tetonia Trail, which follows the abandoned railroad line of the Teton Valley Branch of the Union Pacific Railroad (formerly the Oregon Short Line) for thirty miles between the towns of Tetonia and Ashton.